How to renovate a French house from 4000 miles away.
Gordon and Deb first discovered France in 2011 when they came for a two-week holiday. They enjoyed that trip so much that they started coming back regularly, initially for two weeks every two years, and then for three weeks every year.
Little did they know that those early adventures would one day lead to owning and renovating a house here!
"From time to time we would see million-euro Chateaux for sale on Twitter and think 'Wouldn't that be fun?' but of course we didn't have a million euros! Then one morning we spotted a little apartment for sale and thought, hey, this is something we could actually afford."
Timing also played a crucial role. As Gordon explains, "The pandemic took away our ability to travel. We had to cancel the trip we had planned for 2020 and it made us think. You start to assess how you want to spend the rest of your time and with the pandemic, nobody knew how many more years that would be."
Deb laughs as she remembers those early days when they were doing the house hunting themselves. "We were still in the States at that stage. We had been looking online – especially Gordon. Every morning, looking for houses, hundreds of them. We looked as far as Provence, and all the way up to the Dordogne. There were just so many choices!"
Their luck changed when they read about Richard Hammond, founder of French Connections HCB.
"There was an article about him in a magazine called French Property News, where he was talking about helping to find a house for somebody. That resonated because we both speak a bit of French but not a lot of French and we knew that it would be challenging to make the appointments and to be sure we had everything all lined up."
Gordon and Deb didn't waste any time. "We had an introductory call with Richard and he talked about being able to walk us through the whole process of buying a property. What had felt complicated just became ridiculously simple."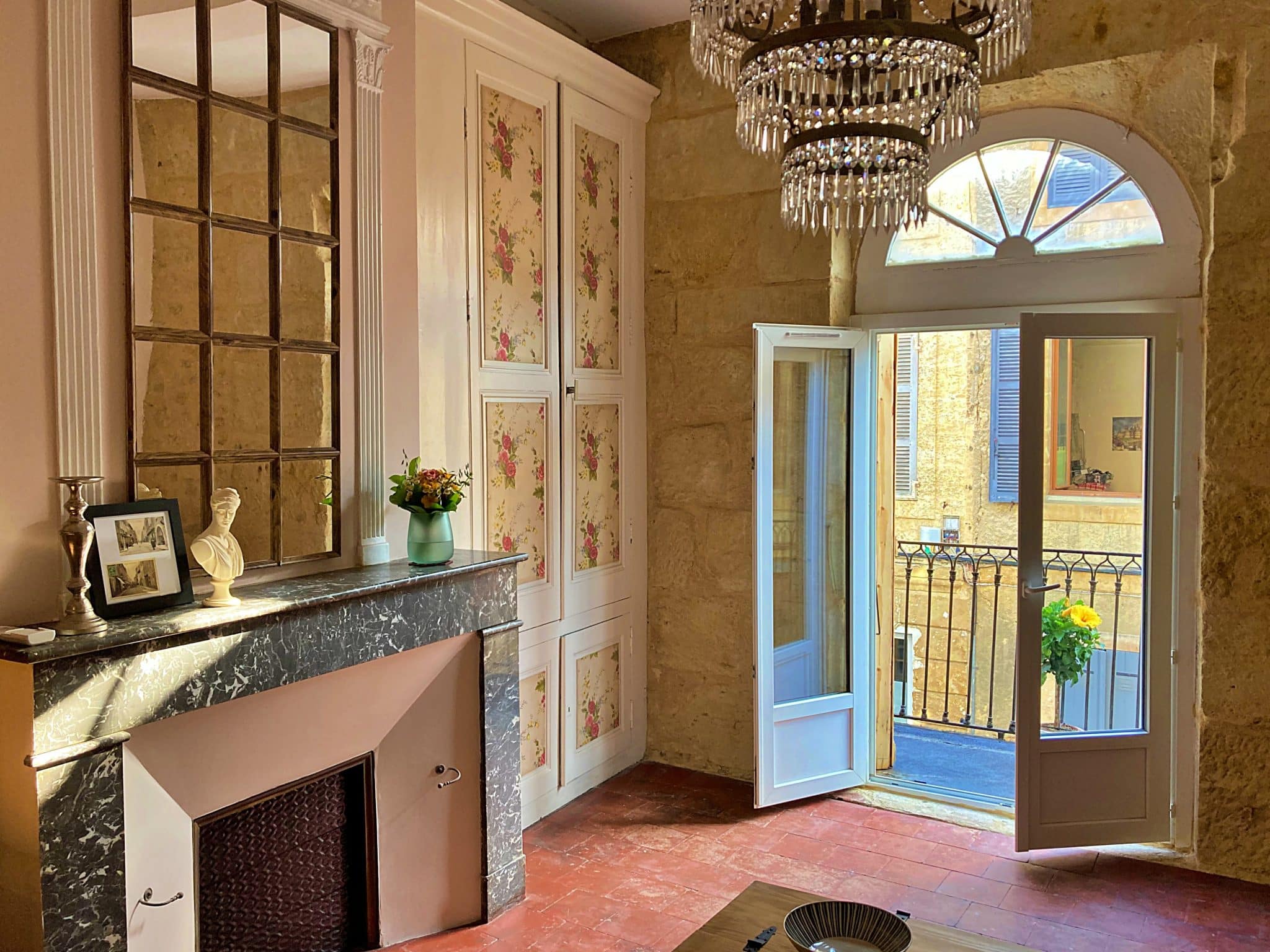 Gordon and Deb flew to France in September 2021 where Richard had arranged for them to visit ten houses in the Gers area, which he thought would be perfect for them.
"We flew into Toulouse, rented a car and every 2 seconds we'd be saying 'Look at that! Look at that! Look at that!' We absolutely fell in love with the area. It was just so beautiful."
Gordon and Deb's brief to Richard had been quite specific.
"We wanted services, but not a big city, and we didn't want to have to worry about a garden or keeping up an outdoor space. Our intention was to do 3 months here, 3 months US, 3 months here, 3 months back there on the 90/180-day rule, so we didn't want to have a whole bunch of yard or pool maintenance to worry about, otherwise it would become a headache instead of something fun."
During their visit, they came very close to buying a place that was ready to move into. "We saw one apartment that was beautiful. We both really loved it. It was set up as an Airbnb, fully furnished, so it was very easy to imagine being there. We asked the agent if we could buy the furniture and he said yes, at an additional price, so we literally could have walked in there with our suitcases and nothing else to do."
Gordon and Deb met with Richard prior to leaving the Gers to review the properties that they had visited.
"That was the magical moment for us. At lunch, we talked about the places we'd seen, what we liked and what we didn't like. Richard talked about the pluses and minuses of owning an apartment versus a house and some of the coproprietor issues and things like that. And then he said, I had this idea last night, just wanted to get your thoughts…"
Richard drove Gordon and Deb to Mirande, a picturesque town renowned for its quality of life, and he showed them the house that was destined to become their home.
"It was basically an abandoned building. There was pigeon poop everywhere – bags of it in what eventually became my office at the top of the house. Richard described it as a bomb site and he was right. But it had the most beautiful staircase! Richard told us that he was about to renovate it into apartments as he had done with the building next door but if we wanted it, he could turn it into our dream house."
The pressure was on for Gordon and Deb, but they aren't scared of backing their hunches. "We took about 3 days, talked again and decided to do it. Then the fun started!"
From start to finish, the transformation from abandoned ruin to Gordon and Deb's beautiful townhouse took just seven months, from mid-October to mid-May. The renovation was documented step by step in a series of videos on YouTube that you can watch here.
One of the most astonishing factors in this success story was that the entire renovation took place while Gordon and Deb were 4000 miles away, back home in the States.
It was a question of confidence and trust.
"Richard and the team drew up some computer-generated layouts and graphics and we approved that, and then we had a lot of back and forth almost every day on WhatsApp with his questions and our answers. We had a lot of video calls too, with Richard and also with Julie, French Connections HCB's interior decorator, who sourced all the furnishings for us."
Gordon and Deb quickly realised that they had the same vision as Richard and Julie.
"Julie would send ideas and I would respond and we quickly figured out that we had similar tastes. Such was my confidence that I decided that if I didn't know every little detail, it didn't matter. I sent her a PowerPoint of things we'd collected on Instagram over the months, but I'd say it was probably 70% trust and 30% input on our part."
In practical terms, how did they communicate?
"We used Dropbox a lot. Richard and Julie would post things and we would comment, which was an extremely efficient way of working together. The only physical thing we sent was paint swatches from our local paint store, so we were all looking at the same shades."
In a funny sort of way, being distant but so connected was more efficient than if they had been in France during the renovations. Communication was focused, and responses were necessarily prompt as work was proceeding at pace.
"If we had rented a place across the street, we'd have been here every day commenting on this or that or whatever. Distance forced a certain amount of trust. We got to see the videos that Richard made and put up on YouTube and in between we had hundreds and hundreds of still photos that he would take showing progress.
Looking back now, it's funny to think that when he first started searching for properties online, Gordon used to actively avoid any that mentioned the word 'renovation'. "I wouldn't even look at it because I knew I didn't have the building skills or the language skills to manage that. The thought of having to manage it from a distance was crazy! I think the fact that we were willing to jump down this rabbit hole with Richard and his team exhibits a high degree of trust from the beginning. We gained confidence in him immediately. That he had the people to do it, that he could manage the whole thing and that we wouldn't have to learn 'plumber French' because he would handle all of that. We were very reassured."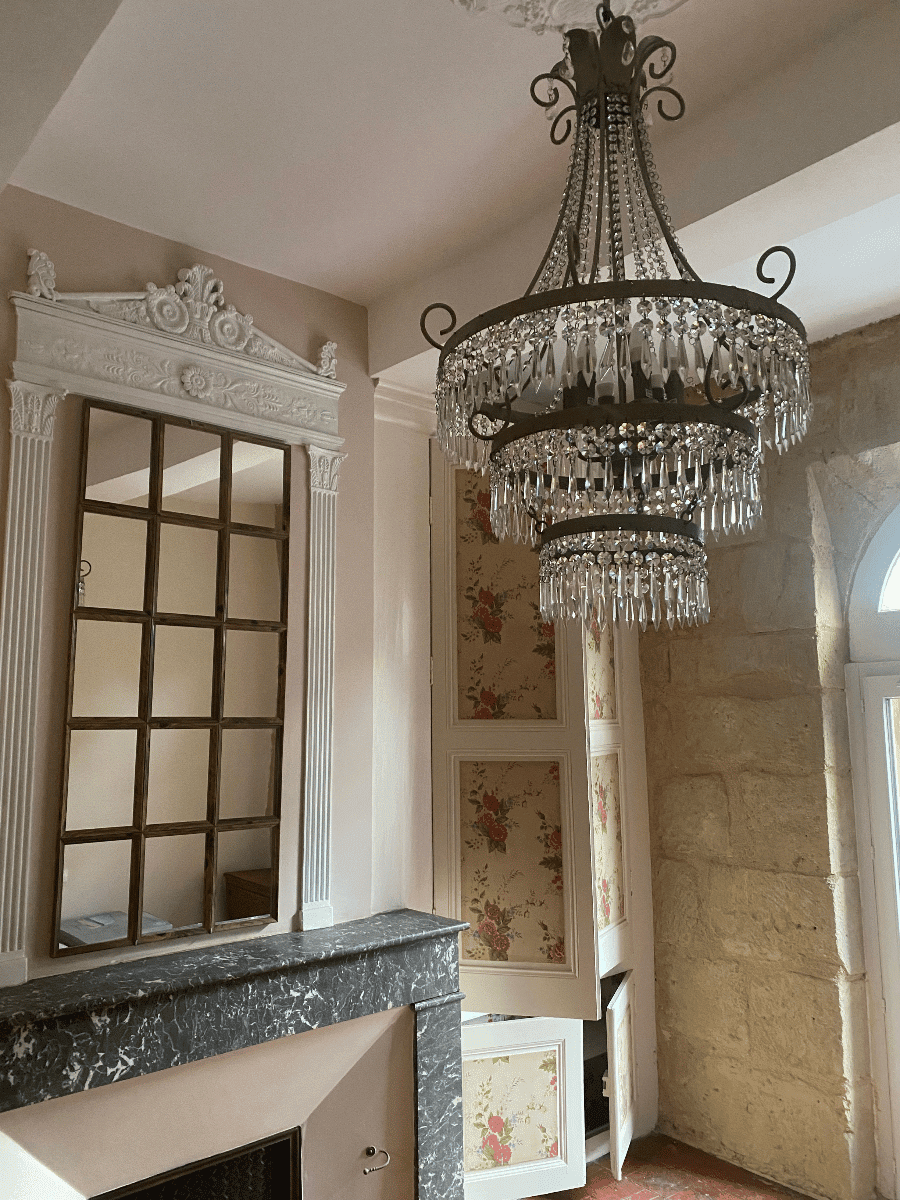 Now happily settled in their beautiful house, we asked Gordon what he would say to other people reading this article.
"I'd say that we felt confident from the very beginning and our trust has been amply justified. When we told our friends what we were doing, they couldn't believe it. They literally said they thought only movie stars would have a house in France. But that's not true. In the part of the US we come from – Upper Midwest – everyone aspires to have a cabin on the lake. We would have spent 2-3 times as much money as we did a house in France! The whole thing is possible, both from a financial standpoint and in terms of actually doing it. What we tell people who say they wish they could do it too is 'You can – and French Connections HCB can help you.' "
We'll leave the final word to Deb.
"The wonderful thing is that we've been able to influence the outcome. Some of the places we looked at were very nice, but what we love about our house is that we got to have real input into what to keep, and what to change. The end result is exactly what I wanted, a mix of the old and beautiful but with modern conveniences and clean walls."
Their dream house is now finished, but Gordon and Deb will be continuing their relationship with French Connections HCB. They have already spoken to Mel, one of our relocation specialists, about the Subscription Package. It's a new service that offers unlimited support with everyday French admin for a small monthly sum. Gordon and Deb love the idea of being able to call any time and things will get done, from registering with a dentist to setting up a mobile phone plan or booking an airport pick up.
They are also thinking about getting our help with visas further down the track.
"We've only been in our house for a week and a half, but we are already talking about the possibility of being able to stay for longer than 90 days out of 180, which is the current rule. We're interested in finding out more about visas and potentially setting up businesses, too."
If you are inspired by Gordon and Deb's story and would like to talk to us about property purchase, renovation, the subscription package, visas or any of our other services, simply book a free initial 15 minutes consultation with our friendly team.
Kind regards,
French Connections HCB Team
frenchconnectionshcb.com