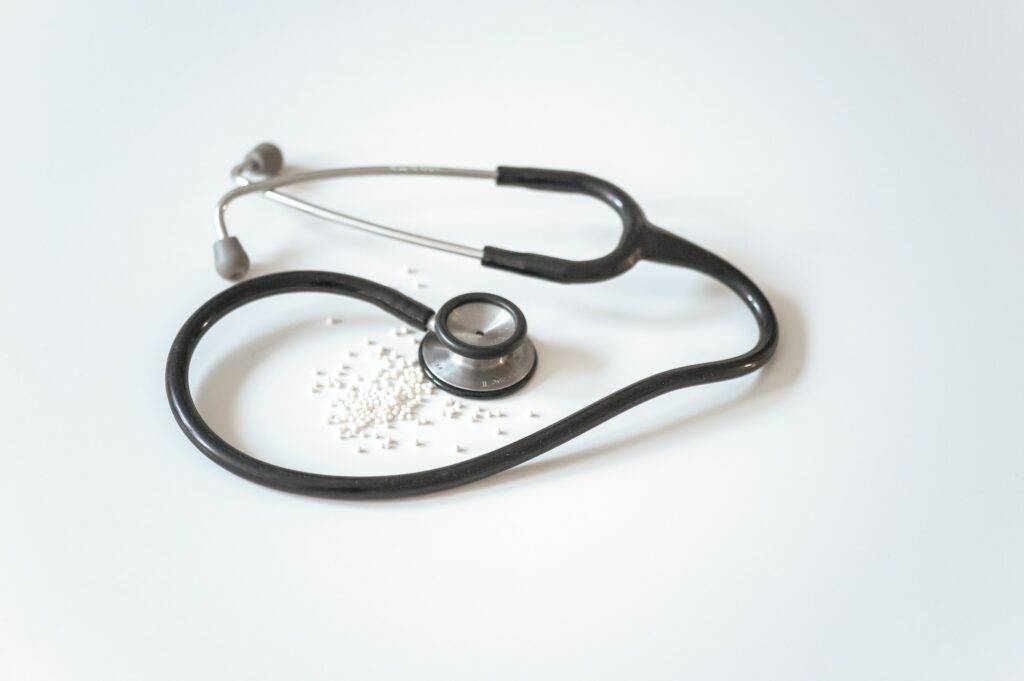 Relocating to France brings the excitement of a new adventure, and one of the most important aspects to prepare for is healthcare. In this comprehensive guide, we provide English-speaking expats with an in-depth look at the renowned French healthcare system. Find detailed information on obtaining social security, choosing a general practitioner, and understanding your health coverage options as an expat in France.
Navigating a foreign healthcare system can be challenging, but with the assistance of French Connections HCB, you can confidently address your healthcare needs while in France. Let us guide you through the essential information, ensuring a seamless transition to French healthcare and a worry-free life in your new home country. Dive in and uncover the invaluable insights and support that French Connections HCB can provide regarding healthcare in France.
1. Understanding the French Healthcare System
France's healthcare system, known as L'Assurance Maladie, is a universal, state-funded system that provides high-quality medical care to both nationals and expats. It consistently ranks among the world's best in terms of quality and efficiency. As an English-speaking expat, it is crucial to understand the structure and services offered within the system. Key aspects include:
Public and Private Healthcare: The French healthcare system combines public and private medical services. Public hospitals provide emergency care and specialised treatments, whereas private clinics often focus on elective procedures.
Funding: The state finances healthcare primarily through employer and employee contributions, along with income-related taxes and social contributions.
Reimbursements: The majority of medical costs are reimbursed, typically between 70% and 100%, depending on the type of treatment and healthcare provider.
2. Obtaining Social Security and Health Insurance
To access the French healthcare system, you must be registered with the French social security system. Follow these steps:
Register with L'Assurance Maladie: To be eligible for healthcare coverage, you must be affiliated with the French social security system. Registration is usually automatic if you are employed in France; however, self-employed individuals and retirees may need to register independently.
Obtain a Carte Vitale: The Carte Vitale is a health insurance card that contains personal information, such as your social security number. It allows for direct reimbursement when accessing healthcare services.
Consider supplementary health insurance: Although state healthcare coverage in France is comprehensive, some services, such as dental, optical, and private hospital care, may not be fully reimbursed. Consequently, it is advisable to obtain supplementary health insurance, called a "mutuelle", to cover additional expenses.
3. Choosing a General Practitioner
In France, it is essential to register with a general practitioner (Médecin Traitant). The Médecin Traitant acts as your primary care provider and is responsible for:
Diagnosing and treating common health issues
Coordinating specialist care by providing referrals when necessary
Updating your medical records
When choosing a general practitioner, consider the following factors:
Proximity: Look for a doctor close to your home or workplace for convenience
Language: Seek out an English-speaking GP who can effectively communicate with you
Availability: Make sure the doctor's schedules and appointment availability align with your requirements
Once you have chosen a general practitioner, inform your healthcare insurance provider (CPAM) to ensure your medical care is reimbursed at the correct rate.
4. Accessing Specialist Care
In the French healthcare system, patients require referrals from their Médecin Traitant to access specialist medical care. Some exceptions include:
Emergency Care: In urgent situations, you can access emergency care without a referral
Gynaecologists and Paediatricians: Visits to these specialists do not require a referral
Direct Access Specialists: Certain medical professionals, such as dentists, physiotherapists, and psychologists, can be visited directly without a referral
Keep in mind that seeing a specialist without a referral from your Médecin Traitant could result in reduced reimbursement rates.
5. Understanding Prescription Medications and Pharmacies
Prescription medications play a significant role in the French healthcare system. Médicaments are dispensed by pharmacies and are usually prescribed by your Médecin Traitant or a specialist. It is essential to understand the French medication reimbursement system, as not all medications are reimbursed at the same rate. The reimbursement rates vary from 15% to 100%, depending on the medication's therapeutic value.
Additionally, pharmacists in France play a vital role in providing advice on medications and over-the-counter treatments. Many pharmacists speak English, ensuring easy communication for English-speaking expats.
6. Emergency Healthcare in France
When facing a medical emergency in France, it is essential to know the appropriate steps to take. The emergency hotline in France is 112 or 15 for medical emergencies. Alternatively, you can visit the nearest hospital with an emergency room (les urgences), where you will be treated according to the severity of your condition.
Remember that emergencies may pose language barriers. It is advisable for English-speaking expats to gather resources, such as a list of common medical terms in French or have a translation app ready on your phone.
Conclusion
Understanding the French healthcare system is a vital part of successfully integrating into French life as an expat. By familiarising yourself with essential aspects of the system and enlisting the support and guidance of a knowledgeable partner such as French Connections HCB, accessing healthcare in France can be a stress-free and efficient process.
Let French Connections HCB guide you through this process and provide you with the necessary support, insights, and expertise to fully comprehend French healthcare application. From choosing a suitable general practitioner to understanding your health coverage options and accessing specialist care, we can make your healthcare journey as seamless as possible. Embark on a confident path towards a successful transition to healthcare in France with us your side. Discover how our personalised support can make the process stress-free by exploring ourr comprehensive services and connecting with their expert team today!