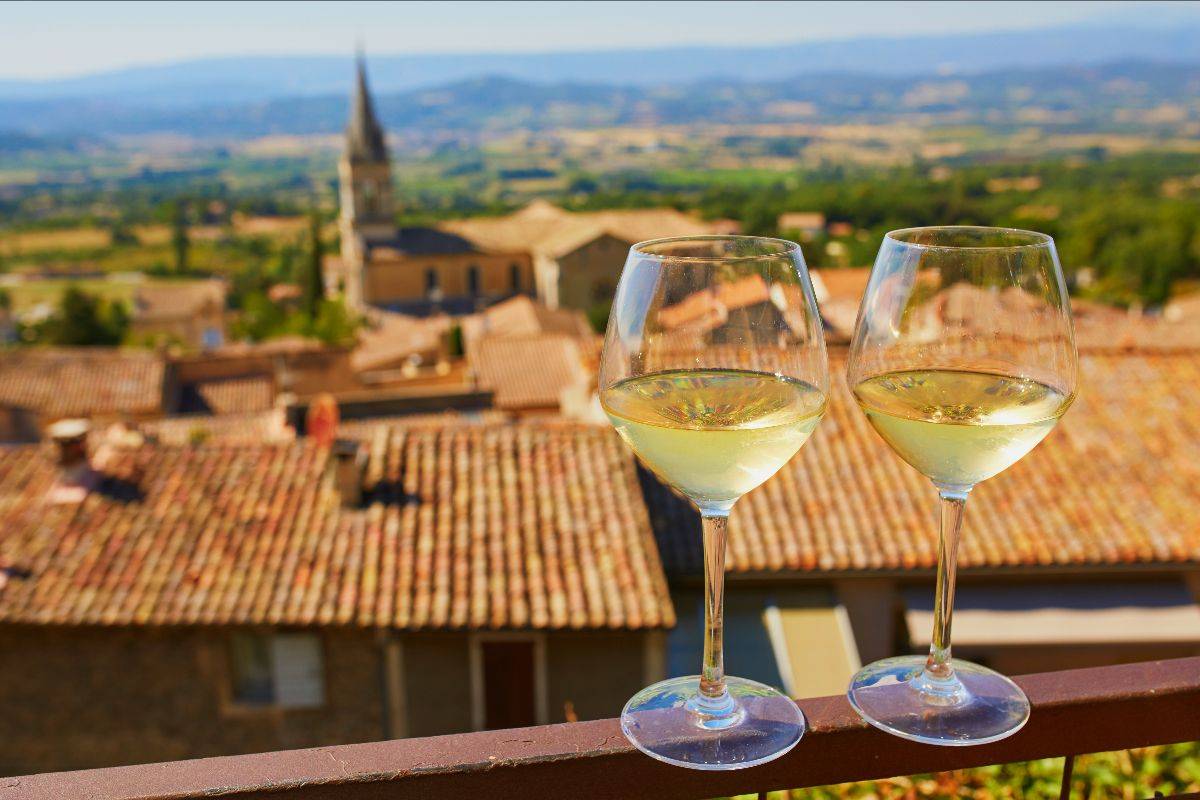 More and more American citizens are plucking up the courage to fulfil their dream of moving to France. To encourage those who are hesitating, our team at French Connections HCB USA has listed the most important stages of that journey and added some useful advice based on years of successfully helping people to navigate the French administration.
Let's begin with visas, residency and healthcare.
Like any other non-EU citizen, Americans are allowed to spend 90 out of 180 days in France visa-free. It's calculated on a rolling basis which can be confusing, so we've put a handy calculator here on our new US website. Simply enter all your arrival and departure dates starting from 180 days ago to see how much time you have left.
Expert tip: Remember that travel days also count, so if you land in France even just one minute before midnight, it will cost you one whole day of your allocated 90 days. Similarly, if you leave France at one minute after midnight, that's another day lost. The good news is that you can effectively maximise your 90 day stay by arriving early in the morning and departing late evening.
If you plan to be in France for more than 90 days, you are going to need a visa.
The sort of visa you apply for will determine the length of your stay as well as what you're allowed to do while you're here. Remote working is only possible under certain very specific circumstances, which we can advise on. There are many different types of visa available to Americans, including those designed specifically for students, business investors and reuniting families, but the most common is the Visa de Long Séjour – Titre de Séjour (commonly known as the VLS-TS).
A 6 month VLS-TS is relatively easy to acquire, but if you want to stay after it expires, you have to go back home to renew it. On the other hand, you can renew a 12 month VLS-TS without returning to the US.
Expert tip: All VLS-TS visas require proof of health insurance, which must cover the entire duration of the visa. You can click here to get an online quote from our trusted insurance partners.
Once you have acquired your carte de Séjour, you are entitled to apply for French healthcare in the form of a 'carte Vitale' from the Caisse Primaire d'Assurance Maladie (CPAM).
A lot has been written in the US about the quality and affordability of France's excellent Social Security system, which offers universal health care for every resident, including expats. Top up health insurance, called a 'mutuelle' is also common and advisable. The difference is that the 'carte Vitale' is funded by French social security, while the 'mutuelle' is the additional amount covered by your private health insurer. Unlike paying for health insurance in the US, you'll be pleasantly surprised by the cost of your top-up 'mutuelle' when you move to France.
Expert tip: The French administration loves paperwork and you'll be asked to provide a lot of supporting documents. However, every document that is not in French must be apostilled by a Government-approved French translator. Don't worry, we can show you where to find one.
Finding somewhere to live is another major part of any move to France, particularly because visa applications require you to provide an address. You may already know and love a certain area, but it's worth taking the time to find the right property and work out what exactly you want. Are you set on having an old house with land and a view? Or somewhere in the heart of a village to soak up the atmosphere and make local friends? Is proximity to an airport or hospital one of your priorities? The friendly team at French Connections HCB USA can help guide you through those choices and we have our own building partners who can handle any renovation work, from an apartment to a Château!
Expert tip: Listening to the experiences of fellow Americans who have made the move can be inspirational, and everybody's story is different. Click here and here to read the adventures of two of our favourite US clients.
Next on your list should be transport. You have to decide whether to buy a car in France or bring your own car with you, and it's not an easy choice. Foreign cars are considerably more expensive to buy in France and you'll find that the US spec is usually higher, with more sporty options. On the other hand, French-made cars such as Peugeot and Renault are very competitively priced compared to foreign makes.
If you opt for bringing your own car from the US, we have global experience in vehicle importation, transportation and registration and can handle the entire process for you. (It takes about three months from start to finish, so it's good to plan ahead.) If you decide to buy, we can scout a car for you or connect you to our trusted network of car dealerships.
Expert tip: French people also tend to hang onto their cars for longer, which means the second hand car market is often overstocked with early models and high mileage. This is particularly true in rural areas with less public transport, where a car is seen as a functional necessity rather than luxury item.
That brings us on to insurance. At French Connections HCB, we knew early on that we needed to find a reliable, affordable, trustworthy insurance partner for our clients. We're delighted to introduce you to Fabien Pelissier and his English-speaking team at Fab French Insurance who cover all policies including car, home and medical insurance (for residency, visas and top-up mutuelle) as well as professional insurance such as public liability, builders 10 year 'décennale' and legal insurance. You can usually get an instant quote online, but there's a live chatline or phone number if you need more help.
Expert tip: Medical insurance for residency permits isn't accepted for visa applications – yet visa insurance is more than enough for residency permits!
With visa, home and car sorted, it's time to talk about finances. The laws in France concerning taxation, capital gains and inheritance are complex and, of course, everybody's situation is unique. That's why we work with some of the best financial advisors, tax accountants and immigration lawyers in France to make sure our clients always have access to the best advice.
Expert tip: There's a lot you can do to mitigate your financial situation before you move to France. Once you have arrived, it might be too late.
As the leading provider of administrative assistance for English-speakers moving to France, the bilingual team at French Connections HCB USA is eager to help you realise that dream. A good way to start is to book a 30 minute video consultation with our founder and relocation specialist, Richard Hammond. He'll answer questions about your specific situation, explain the processes and determine your best way forward. The consultation costs 95 USD, but this amount is fully deductible from the first service you book with us.