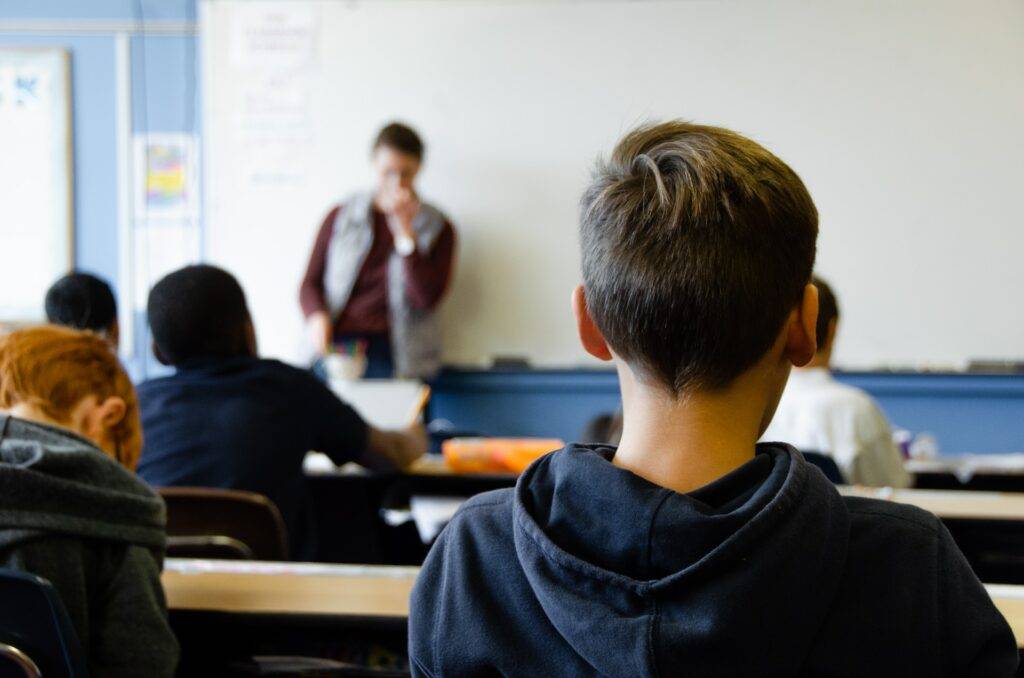 Relocating to France can be both exciting and challenging, particularly for English-speaking families with children who will be attending school in their new place of residence.
Understanding the intricacies of the French education system is crucial for ensuring your child's smooth integration and success in their academic pursuits. From selecting the right school for your child to enrolling and adjusting to a new educational environment, navigating the French education system may appear daunting at first.
In this comprehensive guide, our goal is to help English-speaking families become familiar with the French education system, providing valuable insights into the structure, enrolment processes, language support, and schooling options available to English-speaking children in France.
Additionally, we will emphasise the benefits of collaborating with French Connections HCB, your one-stop administration partner in France, who can guide and support your family through every step of this critical transition.
Armed with the right knowledge and advice, your family can confidently embrace the French schooling experience and ensure a smooth transition to life in France. The French education system offers excellent opportunities for personal and academic growth, and by understanding the nuances of this system, your family can truly thrive in your new home.
Let's delve into the key aspects of the French education system that you as an English-speaking parent need to know to ensure the success of your child's schooling journey in France.
Overview of the French Education System
1. Preschool (Ecole Maternelle)
The French education system begins with Ecole Maternelle or preschool, which is available for children aged between 2 and 6 years old. Preschool is not compulsory in France, but it is widely attended and provides children with valuable exposure to the French language and an introduction to group learning environments.
Typically, Maternelle is divided into three sections: petite section, moyenne section and grande section. Although not mandatory, attending preschool can be beneficial for English-speaking children, as it offers early exposure to the French language and culture.
2. Primary School (Ecole Primaire)
Primary school in France, known as Ecole Primaire, is mandatory for children between the ages of 6 and 11. The primary curriculum is structured around reading, writing, and arithmetic, as well as basic science, history, and geography.
Children will also participate in physical education and arts education classes. The primary educational experience aims to provide students with a strong foundation for higher education and contributes to the development of their social skills and confidence.
3. Middle School (Collège)
Middle school, or Collège, is mandatory for children between the ages of 11 and 15. Students generally attend their local Collège, assigned to them based on their place of residence. The Collège curriculum consists of core subjects such as mathematics, science, history, geography, and languages, including English and French as a foreign language.
Additionally, at the end of the Collège years, students will take a national exam called the Brevet to assess their overall academic capabilities.
4. High School (Lycée)
High school in France is called Lycée, and it serves students between the ages of 15 and 18. Lycées are divided into two categories: general and technical/vocational. General Lycées prepare students for the Baccalauréat exam, which allows them to qualify for higher education in universities.
In contrast, technical and vocational Lycées provide training in specific trades or professions. Choosing the right Lycée for your child will depend on their interests and academic goals.
Schooling Options for English-speaking Families
1. French Public Schools
Many English-speaking families choose to enrol their children in French public schools, which offer high-quality education and a guaranteed immersion in French culture. Public schools can provide a cost-effective schooling option, as they are generally free or require a minimal fee for extra-curricular activities or materials.
2. Private French Schools
Private schools in France can be either secular or religious, offering an alternative educational environment outside of the public school system. These schools may have smaller class sizes, additional resources and alternative teaching methods. However, private schools charge tuition fees, which can vary depending on the institution.
3. International and Bilingual Schools
France is home to many international and bilingual schools, catering specifically to expatriate families. These schools often provide a curriculum in English or deliver a bilingual program incorporating both French and English, giving students an excellent foundation in both languages.
Some international schools also offer internationally recognised curriculums like the International Baccalaureate or British A-levels. It is important to note that international and bilingual schools have higher tuition fees compared to public schools.
Enrolling Your Child in a French School
1. Necessary Documentation
To enroll your child in a French school, you will need the following documents:
Proof of residence: A utility bill or rental agreement indicating your home address in France.
Birth certificate: An original or certified copy of your child's birth certificate.
Vaccination records: A record of your child's immunisations, as required by French law.
School records: Previous school reports or transcripts detailing your child's academic history.
2. Important Deadlines and Procedures
The enrollment process for French schools varies depending on the level of education and the specific institution. For public schools, you will need to contact your local town hall (Mairie) to obtain specific enrolment information, while private institutions will have their own application processes. Deadlines for enrolment are usually in the spring of the following academic year, so it's crucial to start your child's enrollment process early.
Adjusting to the French School System as an English-speaking Family
1. Language and Integration Support
English-speaking students may require additional support adjusting to their new educational environment, particularly when facing language barriers. Many French schools now offer French as a Foreign Language (FLE) classes aimed at helping non-French speakers acquire the necessary language skills. Outside of school, private tutoring resources are also available to support your child's language development further.
2. Differences in Teaching Styles and Curriculum
English-speaking families should be prepared for differences in teaching styles and curriculum in French schools. For example, the French education system places a strong emphasis on rote learning and memorisation, whereas English-speaking education systems often focus on critical thinking and problem-solving skills. Familiarising your child with these differences can help ease their integration into the French system.
Tips for English-speaking Families Navigating the French Education System
1. Encourage your child to learn French as early as possible, either through classes or immersive activities.
2. Maintain regular communication with your child's teachers and school administration to stay informed about their progress.
3. Join expatriate groups or online forums to connect with other English-speaking families who have experienced the French education system.
How French Connections HCB Can Help with Education-Related Administration
Navigating the French education system and its associated administrative tasks can be complex, but French Connections HCB is here to provide personalised support to help you manage the enrollment process, documentation, and other requirements. As your one-stop administration partner in France, we can guide you through every aspect of integrating your child into the French education system.
Final Thoughts
Understanding the French education system is essential for the well-being and success of your child during their time in France. With this comprehensive guide, you are now equipped with the necessary knowledge to make informed decisions about your child's education in France and confidently navigate the enrollment process.
Remember, French Connections HCB is here to support you in managing the administrative aspects, ensuring a seamless and enjoyable relocation experience for your entire family. Contact us today for more information on moving to France from the UK — including navigating the educational system!