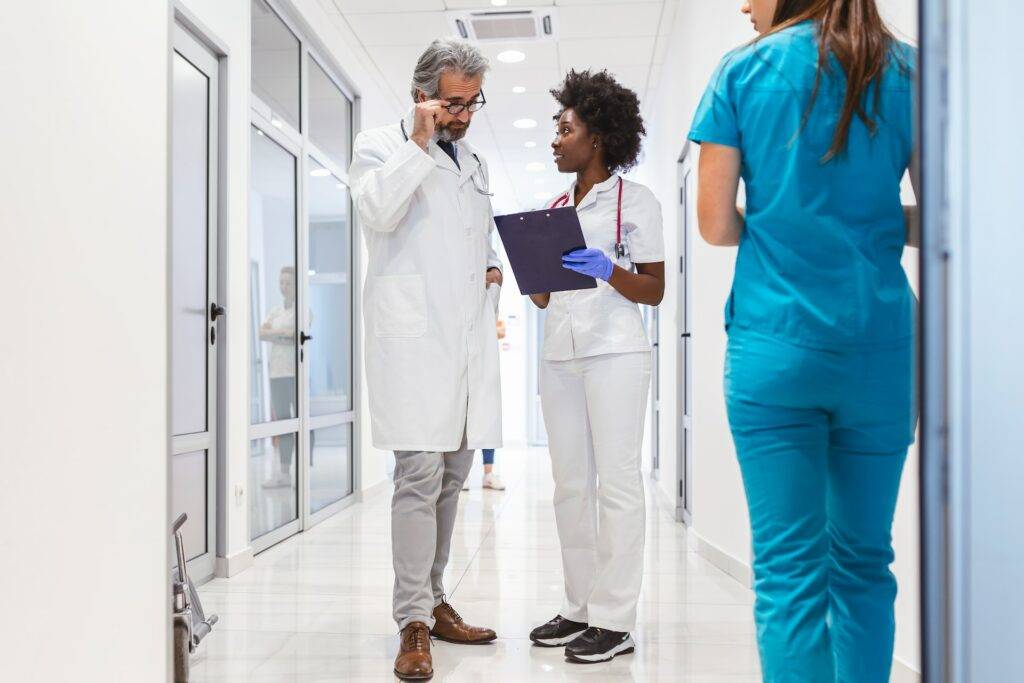 France is world-renowned for its high-quality healthcare system, offering comprehensive coverage and exceptional medical services to its residents. As an English-speaking expat in France, understanding and navigating the French healthcare system can be critical to ensuring the well-being of you and your family. However, the process can seem daunting, particularly when confronted with language barriers and differences in healthcare policies and regulations.
In this comprehensive guide, we aim to demystify the French healthcare system for English-speaking expats, covering essential aspects such as public healthcare access, the role of social security, private health insurance options, and means of accessing healthcare services in France. Furthermore, we will showcase how partnering with French Connections HCB, your one-stop administration partner in France, can help you through the complexities of healthcare-related administration, ensuring you make the most of your healthcare coverage and experiences in France.
By understanding the inner workings of the French healthcare system and familiarising yourself with its key components, you can confidently access the excellent medical care available to you during your time in France. Equipped with the knowledge and resources provided in this guide, you can focus on enjoying life in France with the peace of mind that comes from comprehensive healthcare coverage and expert support from French Connections HCB. So, let's explore the essentials of healthcare in France for English-speaking expats and set the stage for a healthy and fulfilled life in this captivating country.
The French Healthcare System: An Overview
Social Security and Access to Public Healthcare
The French healthcare system operates on a social security model, also known as Sécurité Sociale, which offers access to public healthcare services for residents. As an English-speaking expat, it is essential to register with the French social security system to benefit from the country's public healthcare services. Registration typically occurs through your employer or local health insurance office called Caisse Primaire d'Assurance Maladie (CPAM).
Services Covered by the French Public Healthcare System
The French public healthcare system provides comprehensive coverage for a wide range of medical services, including primary care, specialist treatment, diagnostic tests, prescription medications, hospitalisation, maternity care, and dental services. However, contributions from patients in the form of co-payments (ticket modérateur) are often required for specific services.
The Role of Carte Vitale
The Carte Vitale is a vital part of the public healthcare system in France. This green, plastic card contains your social security information, allowing you to access healthcare services and streamlining the reimbursement process for medical expenses. Once registered with the French social security system, you will receive your Carte Vitale, which you must carry with you when seeking medical care or accessing services.
Private Health Insurance in France
Advantages of Private Health Insurance for Expats
While the French public healthcare system offers extensive coverage, many residents choose to supplement their healthcare with private health insurance, known as "mutuelles" or "complémentaire santé." Private health insurance can help to cover additional medical costs, such as co-payments, optician services, and dental care, as well as providing faster access to specialist treatments, alternative therapies, and private hospital rooms.
Types of Private Health Insurance Plans
Private health insurance plans in France can vary widely, providing English-speaking expats with numerous options to suit their unique requirements. Plans can range from basic coverage, encompassing essential medical expenses, to comprehensive policies including additional benefits and services, such as alternative therapies and dental care. It is essential to research and compare the various private health insurance plans available to you to ensure you select the most suitable option for your needs.
Accessing Healthcare Services in France
Primary Care Providers and Specialists
In France, having a primary care provider called a "médecin traitant" is a crucial part of accessing healthcare services. Médecins traitants are general practitioners (GPs) who provide initial consultations for medical concerns, prescribe necessary treatments or medications, and refer patients to specialists when required. To access specialist care, a referral from your médecin traitant is generally necessary; otherwise, you may face higher out-of-pocket costs.
Hospitals and Emergency Care
France boasts an extensive network of public hospitals providing emergency care, routine surgeries, and specialist treatment. In larger cities, you may find university hospitals and specialist clinics that cater to specific medical conditions. While healthcare services are generally available across the country, urban areas and larger towns tend to have more accessible services for English-speaking expats.
Pharmacies and Prescription Medication
Pharmacies are easily accessible throughout France, indicated by a green cross sign. Pharmacists are highly trained and can provide advice on a range of medical concerns, as well as dispensing prescription medications. It's crucial to carry your Carte Vitale when collecting prescriptions, as this will streamline the reimbursement process for your medication costs.
Tips for Navigating the French Healthcare System as an English-speaking Expat
1. Register with the French social security system and obtain your Carte Vitale.
2. Choose a médecin traitant and establish a relationship with your primary care provider.
3. Research and consider private health insurance options to supplement your public healthcare coverage.
4. Familiarise yourself with the locations of healthcare services, such as hospitals and pharmacies, near your residence.
5. Consult with French Connections HCB for assistance in navigating healthcare-related administration.
How French Connections HCB Can Assist with Healthcare Administration
From helping you register with the French social security system to guiding you through the intricacies of the French healthcare environment, French Connections HCB is your expert partner for healthcare administration assistance. With French Connections HCB's support, you can focus on your well-being and enjoy the advantages of the French healthcare system without the burden of navigating complex administrative processes.
Conclusion
Understanding and navigating the French healthcare system can be a challenging experience for English-speaking expats, but it is essential to ensure your well-being during your time in France. With the knowledge, insights, and resources provided in this comprehensive guide, you can confidently access the high-quality healthcare services available to you in France. Moreover, with the valuable assistance of French Connections HCB, your healthcare application journey can become a stress-free and seamless process, leaving you free to enjoy a healthy and fulfilling life in this enchanting country.