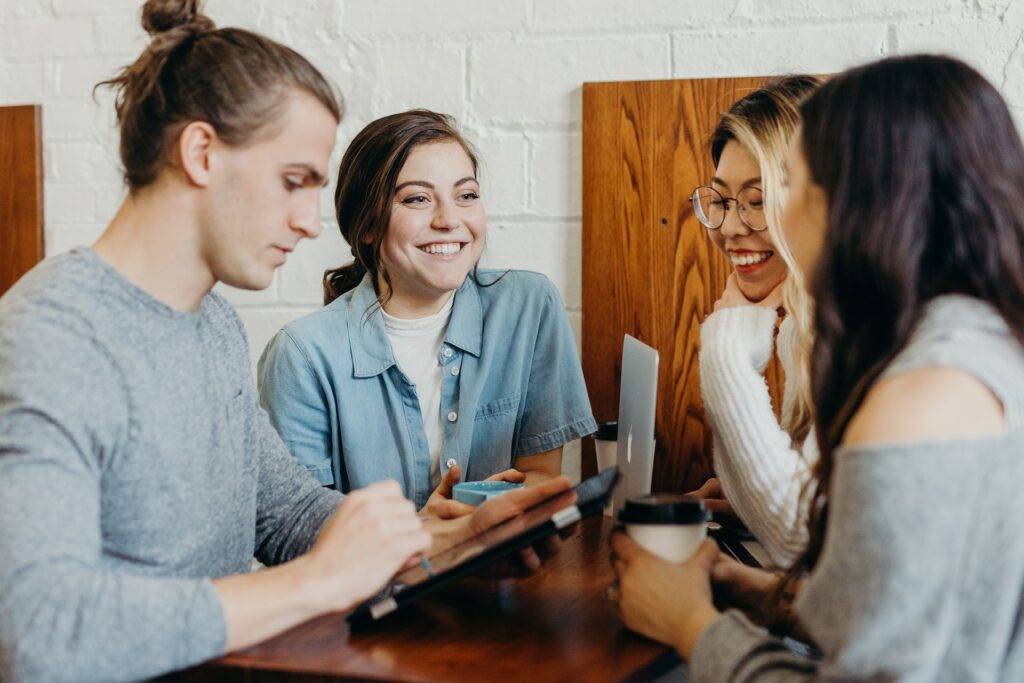 For English-speaking expats moving to France, ensuring that their children receive a high-quality education forms a crucial aspect of their relocation plans. The French education system is recognised for its structure, excellence, and emphasis on academic performance. However, navigating the intricacies of this system can prove challenging for those who are unfamiliar with the French language, culture, and educational landscape. By gaining an in-depth understanding of the French education system and the options available to expat families, you can make well-informed decisions regarding your child's educational journey in France.
The French education system offers countless opportunities for growth, development, and academic excellence, and by understanding its intricacies, you can ensure that your child thrives in their new environment. In this comprehensive guide, we aim to provide English-speaking expats with essential insights into the French education system, including the structure and key stages, state schools, private schools, international schools, and bilingual education programmes.
We will also discuss the process of enrolling children in school, the paperwork required, and strategies for navigating French education successfully. Furthermore, we will outline the benefits of partnering with French Connections HCB, your one-stop administration partner in France, for guidance and support with education-related administrative tasks. So, let's delve into the important aspects of the French education system that you need to be aware of to make a successful transition for your family.
Overview of the French Education System
Structure and Key Stages
The French education system is divided into four main stages:
1. École Maternelle (Nursery School) – ages 3 to 5
2. École Élémentaire (Primary School) – ages 6 to 10
3. Collège (Lower Secondary School) – ages 11 to 14
4. Lycée (Upper Secondary School) – ages 15 to 18
The French Curriculum
The curriculum in French state schools is standardised across the country, focusing on subjects such as French, mathematics, science, history, geography, and languages. Students are assessed through exams and continuous coursework throughout their education. At the end of collège, students take the Brevet des Collèges examinations, which is the first major examination in the French education system.
State Schools vs. Private Schools in France
Advantages and Disadvantages
State schools, known as écoles publiques, are funded by the government and offer free education. They follow a centrally-prescribed curriculum, which ensures a consistent quality of education across the country. The teaching style in these schools emphasises academic rigour, discipline, and strong adherence to national requirements.
Private schools, or écoles privées, are fee-paying institutions that offer an alternative to the state education system. While many private schools are Catholic, there are also secular private schools available. Private schools often have smaller class sizes, allowing for more personalised teaching and a less competitive environment. However, it is important to weigh the advantages and disadvantages of each system before deciding on the ideal school for your child.
International Schools and Bilingual Programs
Benefits for English-speaking Expats
For English-speaking expats seeking an education system that matches the language and curriculum of their home country, international schools and bilingual programmes offer a solution. International schools operate independently of the French education system and tend to follow British, American, or International Baccalaureate (IB) curricula. These schools usually have a diverse student population and offer a more globally-minded education than state or private schools.
Bilingual programmes, on the other hand, allow students to access the French education system while maintaining their English language skills. These programmes combine the standard French curriculum with supplementary classes taught in English, providing a bilingual education that helps students adapt to their new environment.
Selecting the Right School for Your Child
Choosing the right school for your child is a crucial step in ensuring their success in the French education system. Factors to consider when selecting a school include the school's location, reputation, curriculum, language options, and extra-curricular activities.
Enrolment Procedures and Required Paperwork
Enrolling your child in a French school requires gathering and submitting various documents, including your child's birth certificate, passport, proof of residence, and immunisation records. For international schools, you may also need to provide transcripts and reports from your child's previous school. French Connections HCB can guide you through the enrolment process and assist with translation, certification, and submission of the required documentation.
Tips for English-speaking Expats Navigating the French Education System
1. Carefully evaluate your child's needs and the various schooling options before making a decision.
2. Visit schools and speak with teachers, administrators, and other expat parents to gain insight into the school's atmosphere and offerings.
3. Seek guidance from French Connections HCB in navigating the enrolment process and ensuring you have the necessary paperwork in place.
How French Connections HCB Can Assist with Education Administration
From collecting and translating documents to enrolment support and guidance, French Connections HCB can help simplify the process of navigating France's education system. By providing you with the necessary information, tools, and expertise, French Connections HCB ensures a smooth transition for your family, allowing you to focus on settling into your new life in France.
Conclusion
Understanding the French education system is essential for English-speaking expats looking to provide their children with the best educational opportunities available. By following the guidance in this guide, you will be well-equipped to successfully navigate your child's education in France. With the support of French Connections HCB, you can enjoy a seamless and stress-free experience, ensuring that your family thrives in your new home country.
As an administration partner in France, French Connections HCB provides a range of services to help English-speaking expats with their relocation needs, including support with navigating the French education system. Our team of experts can assist you in finding the right schools and educational programs for your children, as well as guide you through the enrollment process. Let us give you the peace of mind knowing that your child's education is in good hands. Contact us today to schedule an appointment!