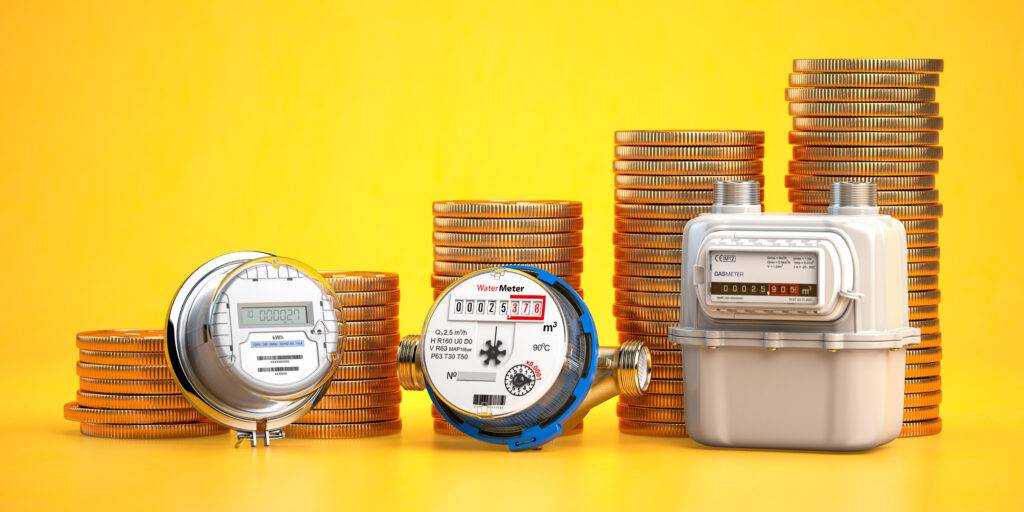 Setting up utilities in your new French home is a key element of a successful transition into life in France. As an English-speaking expat, it is crucial to understand the process of selecting providers, managing utility contracts, and efficiently handling payments to ensure smooth operation of essential services like electricity, gas, water, internet, and home phone. This article offers a practical checklist designed to guide you through the process of setting up utilities in France, ensuring a hassle-free, well-organised experience.
Alongside the useful information provided in this checklist, you can further reap the benefits of French Connections HCB's expert support in simplifying the process of setting up utilities. Their assistance in navigating language barriers and understanding local regulations will undoubtedly contribute to a stress-free transition, allowing you to settle into life in France with greater ease and confidence.
1. Electricity
Electricity is widely supplied by the national provider, EDF (Électricité de France). However, competition has resulted in several alternative suppliers offering various tariffs. To set up electricity in your home, follow these steps:
– Choose a provider: Compare tariffs from EDF and alternative suppliers, like Engie, Direct Energie, and Total Spring, to select the best plan for your needs. Websites like Selectra can help you compare prices and plans.
– Contact the provider: Have your address, previous occupant's name (if known), EDF meter number (Point de Livraison or PDL), and a bank account for direct debit at hand. Ensure you have a French IBAN to set up payments.
– Schedule a connection or meter reading: If your property has been disconnected, schedule an appointment with the provider to reconnect the supply.
2. Gas
In France, natural gas is supplied by various providers, such as Engie, EDF, and Direct Energie. Rural areas may require propane or butane gas tanks. Follow these steps to set up gas service:
– Choose a provider: As with electricity, compare tariffs to select the most suitable plan. Providers often propose bundled deals for electricity and gas services.
– Contact the provider: Similar to electricity, you'll need your address, the previous occupant's name, bank details, and meter number (Point de Comptage et d'Estimation or PCE).
– Schedule a connection or meter reading: Arrange an appointment with the provider if required.
3. Water
Water provision in France is handled regionally by various companies, including Veolia, Suez, or a municipal water provider. When setting up water service, follow these guidelines:
– Identify your provider: Consult your property owner, estate agent, or local town hall to find out which company supplies water to your area.
– Contact the provider: Provide your address, move-in date, and bank details for payment. Be prepared to communicate in French.
– Schedule a meter reading: The water company may require a meter reading to establish your consumption baseline.
4. Internet and Home Phone
France has numerous internet service providers (ISPs), including Orange (formerly France Télécom), SFR, Free, and Bouygues Telecom. To set up your internet and home phone services, follow these steps:
– Choose a provider: Compare available offers and contracts, taking note of speed, service quality, and prices. ISPs often provide bundled packages comprising internet, fixed-line phone, mobile phone, and television services.
– Contact the provider: Provide your address, French bank account information, and either a landline phone number or the line's identification number (Numéro de Ligne Téléphonique).
– Schedule installation: If your home doesn't have a suitable phone line or an optical fibre connection, depending on your chosen plan, schedule an appointment to install necessary equipment.
5. Preparation and Documentation
Before reaching out to providers, the following preparations will facilitate the utility setup process:
– Communication: Familiarise yourself with French utility vocabulary or enlist the help of a native French speaker to communicate with providers.
– French bank account: Having a French bank account is crucial for setting up direct debit payments with utility providers.
– Proof of identity: Ensure you have appropriate identification, typically a passport or residence permit, which might be required while creating accounts.
Consider Engaging French Connections HCB for Support
Setting up utilities in France might seem daunting, particularly due to language barriers, unfamiliar procedures, and myriad available options. Enlisting the support of relocation specialists like French Connections HCB can significantly ease this process, allowing you to focus on settling into your new home seamlessly.
With expert guidance and tailored assistance, French Connections HCB can help you navigate the utility setup processes, liaise with providers on your behalf, and ensure you secure the best possible tariffs. Trust their experienced team to simplify your relocation and provide peace of mind throughout your transition to life in France.
Simplify Your Utility Setup with French Connections HCB
In conclusion, setting up utilities in your new French home is an essential aspect of ensuring a comfortable and stress-free transition to life in France. Navigating the complexities of different providers, adjusting to French procedures, and overcoming language barriers can be simplified with the right assistance.
French Connections HCB's expert team can make the utility setup process much more manageable for English-speaking expats, providing invaluable guidance and support through each step. By entrusting your utility setup to the experienced professionals at French Connections HCB, you can focus on enjoying your new life in France, confident that your utilities are being efficiently managed.
Explore the range of services offered by French Connections HCB and learn how they can streamline the process of setting up your utilities in France. Choose French Connections HCB as your administration partner in France to discover the comprehensive assistance they provide, tailored to your unique needs. Embark on your French adventure with the support of trusted partners who understand the importance of a smooth and enjoyable transition to life in France.