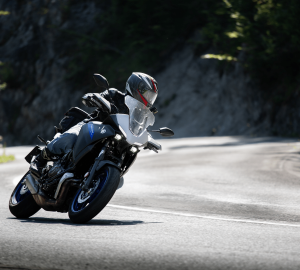 It's been stop and start for years, but the CT for two-wheelers officially hits the road in January 2024
After nine long years of debate and delay, Clément Beaune, the Minster for Transport, finally announced last week that an obligatory technical inspection will be phased in for all two-wheel vehicles from 2024.
The oldest will be inspected first, and the rollout will look like this:
2024: bikes registered between 1st January 2016 and 31st December 2020
2025: bikes registered between 1st January 2021 and 31st December 2021
2026: bikes registered between 1st January 2022 and 31st December 2022
In terms of regularity, a vehicle's first CT will be due when it is 5 years old, then repeated every three years. Off-road bikes will not be subject to testing.
Unsurprisingly, not all motorbike owners are happy about the new obligation, particularly as it includes every two-wheel motor vehicle, regardless of engine size. Even a 50cc scooter has to submit to the new inspection! It may also be extended to three-wheeled vehicles, quad bikes and cars that can be driven without a licence.
While prices have not yet been officially set, the cost for a two-wheel CT is expected to be around 50 euros, which is not far off the price for a car. The simplified inspection will cover many of the same points of road safety, including lights, tyres brakes, noise and atmospheric pollution. For the moment, there are no specific details on who will carry out the inspection, or where. Special centres may need to be built, with dedicated equipment, and qualifications or training for the inspectors.
French newspaper Le Figaro reports that groups such as Ras le Scoot, Respire and Paris Without A Car are claiming the news as a victory, but biker associations such as the Federation of Bikers of France and the French Federation of Angry Bikers (FFMC) are inviting their members to make their objections felt during the Tour de France…
Here at French Connections HCB, we're keeping a close eye on the details on behalf of our motorcycle-owning clients. Meanwhile, if you need help with vehicle registration, you can reach us here.
For vehicle insurance, we recommend you contact our trusted partners Fab French Insurance, here for a competitive and reliable quote.