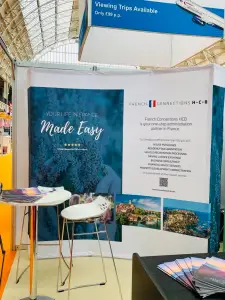 Fresh from the excitement of A Place In The Sun Live ten days ago, we wanted to share the highlights and welcome new readers who signed up for our e-newsletter after meeting us on our stand.
We were there with our long-term partners, Fab French Insurance, who had the stand next to ours for the three-day event. Together we advised hundreds of people on every aspect of moving to France, particularly with regard to visas. With health insurance being such an integral part of every successful visa application, it was great to be able to work with Fabien Pelissier and the Fab French team to make sure everybody went away with the right information and a clear idea of the next steps to take.
At French Connections HCB, we take partnerships seriously. That's because our business is based on trust. By teaming up with experts in other fields, we can give our clients the very best advice and offer a service that is second to none in France.
Trust is vital when it comes to visas. We apply for almost 500 every year on behalf of clients from the UK, US, Australia, Canada and the UAE. Working alongside Maître Louis Varault of 186 Legal, one of the most reputable law firms in Paris, we have a 100% success rate. Louis and his team are Richard's personal friends as well as his legal counsel. Louis himself comes from a long line of barristers and lawyers. In fact, his family has been practicing law for 100 years, generation after generation.
Last year, we also handled 1250 applications for a carte de séjour. 100% of applications were either successfully delivered or successfully re-applied in cases where our client's circumstances changed during the application process.
Those success rates are no accident.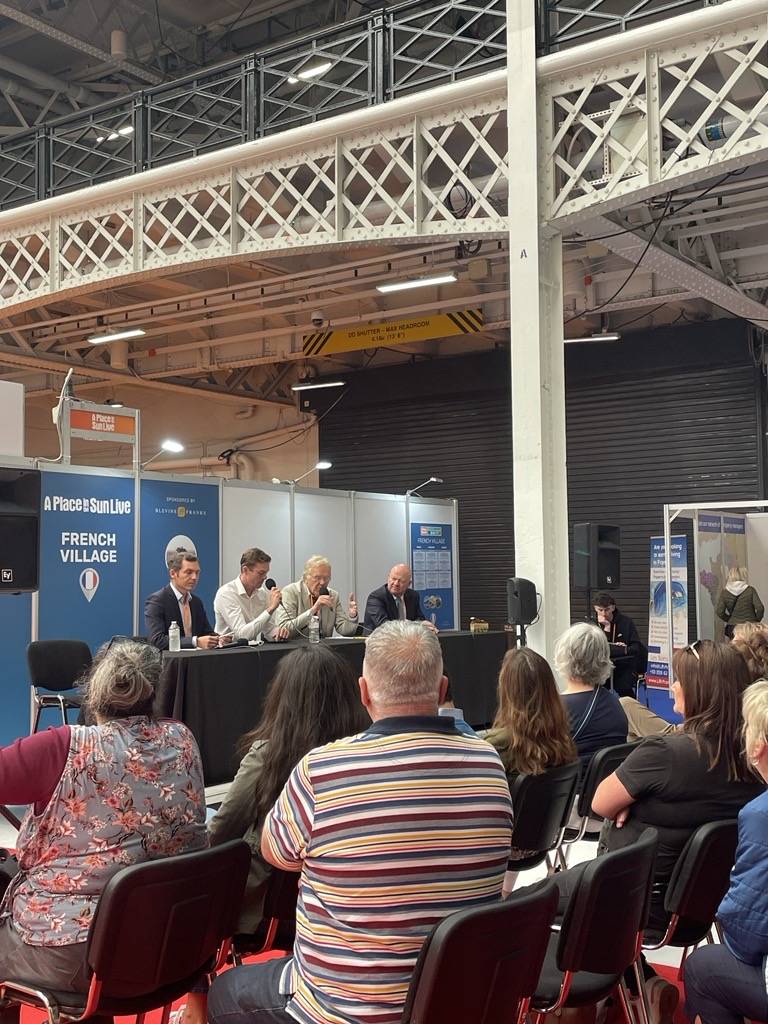 What makes the difference when you work with French Connections HCB is that our founder, Richard Hammond, is French but also English. That gives our clients an enormous advantage, because Richard has a deep understanding and experience of both administrative systems.
He also has money-can't-buy relationships here in France.
Richard's vision for French Connections HCB began on the rugby fields of South West France. Born and educated there, he was a keen rugby player at university. Many of his best friends on those muddy fields are still his best friends all these years later. They have gone on to excel in French businesses, including insurance, law and banking, but their team spirit and shared loyalty are still as strong as ever.
After university, Richard's stellar career took him to the US and then to the UK. Those experiences gave him an invaluable understanding of the cultural differences between the US/Canada/UK and France. As a result, French Connections HCB was born and Richard and his bilingual team became the bridge between France and the English-speaking world.
Our company is always evolving, based on what our clients need. Our newest service is an all-inclusive Moving To France package that handles everything involved in making sure you can officially move to France and stay here. From choosing the right visa, backing it up with the correct health insurance, finding somewhere to live, setting up a company, applying for a Carte de Séjour, financial and succession advice, importing or buying and registering a car, we can do all of it for you.
Many of the clients we help have had a go at doing it themselves, based on a bit of internet research or the advice from somebody they know. That works to a certain extent, but rules are always changing in the French administration and it's tricky to keep up with the 'small print' unless you have the contacts and know the system inside and out. As many have discovered to their cost, nobody is more of a stickler for paperwork than the French!
Along with our trusted partners, we get it right first time.
If you would like to talk to us about your specific situation, a good place to start is a 30 minute initial consultation with Richard, which you can book online here. It's your chance to ask questions and get some sound advice, one to one. The consultation costs 90 euros but this is deducted from any of our services that you might book later.
We look forward to helping you move to France and being part of the FCHCB community.