Every one of our clients is unique, and they all have a different story to share. In the first of a 'Behind The Scenes' series, we're delighted to introduce you to Bryan and Jenya, who have used five of our services over the past year.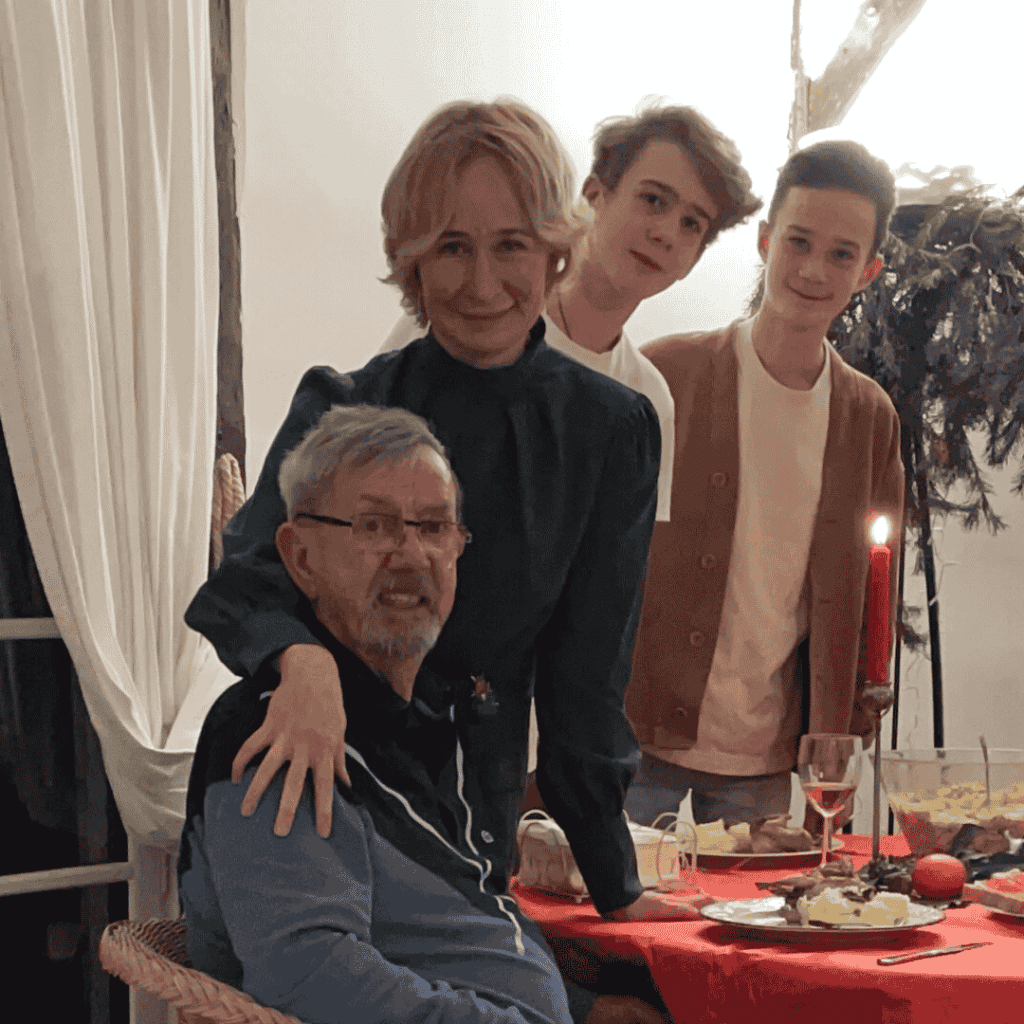 Like many of our clients, their story begins in the UK.
Just over a year ago, they started making plans to move to France. Keen to understand the legal steps involved in buying a house, they initially sought advice from an international estate agent. Disappointingly, but perhaps not surprisingly, they were offered little useful guidance. On the contrary, they were left feeling that the agent was mainly interested in selling the French properties they had on their books rather than the well-being of customers.
Undaunted, Bryan then contacted a government-backed French organisation purporting to offer assistance to British people wanting to move to France. As Bryan is bilingual, he wrote his email in French.
He never received a reply.
Bryan and Jenya's luck changed when they spotted an ad for French Connections HCB on Facebook. Clicking on the link, they booked their first service with us. It was an hour-long online consultation with our Relocations Specialist, Diana. During that consultation, they discussed applying for a long-stay visa. Diana explained every step of the application process and made sure that they knew exactly what they needed to bring to the official interview which is a crucial part of the application process.
"Diana gave us all the information we needed to apply for a long-stay visa, as well as a comprehensive list of all the documents we had to assemble for our interview at the consulate. Thanks to her, we sailed through the process."
Bryan is quick to point out that others were not as well prepared. While waiting their turn at the consulate, he and Jenya saw several applicants turned away because they were missing essential documents.
Long-stay visa applicants are required to have a French address. To help Bryan and Jenya with that, Diana handed over to our founder, Richard, who was born and grew up in the Gers region of France and is extremely well connected. Richard provided an accommodation address for four months, then subsequently organised somewhere for them to rent while they looked for their own property.
The next challenge was to open a French bank account. Once again, Richard's connections proved to be invaluable. He set up an appointment for Bryan and Jenya at the local Crédit Mutuel in advance of their arrival and dealt with all the paperwork.
"Opening our own bank account would have been extremely difficult. With Richard's help, everything was already set up for us when we arrived in France. He accompanied us to the meeting at the Crédit Mutuel and our bank cards were handed to us that very day."
There are things you can do before settling in France that can have an impact on your financial status when you arrive, especially if you have a pension, investments, property or children. Bryan was particularly keen to know about inheritance laws as they are quite different to those back home. He booked a one-hour consultation with our Financial Advisor, Simon.
"Simon outlined strategies to ensure we would not find ourselves in an unfavourable situation. He also clarified our tax position, explained roughly what we would be paying and talked to us about tax-efficient investments."
With somewhere to live, a bank account and their minds set at rest about finances, Bryan and Jenya turned their attention to the most important part of their Moving To France equation. It was now three weeks before the start of the new school term and they still needed to find a school for their two 14-year-old boys. Without knowing exactly where they would buy a house and ultimately settle, they preferred to look for a boarding school – but where to start? Relocations team Diana and Charlotte came to the rescue. They researched the region for suitable places and put forward a shortlist of five state schools with boarding facilities. The boys met with the Principal of their preferred option and started school three weeks later without missing a beat. The choice of school has proven to be an enormous success. As Bryan admits, "On our own, we would never have achieved what Diana and Charlotte managed to do, especially in the short time frame that we had before the start of term."
With their family settled, Bryan and Jenya are currently focused on buying their house. Richard has scouted suitable properties for them to visit, helping them to determine the sort of house they want and their budget. He has also introduced them to his family's Notaire, so they can proceed with confidence when they find their dream home.
We'll leave the final word to Bryan:
"The team at French Connections HCB deals with administration seamlessly and sympathetically, avoiding all the frustration and aggro that would be inevitable if you were trying to do it on your own. It's an absolutely invaluable service for anybody who wants to move to France."
---
People like Bryan and Jenya are the reason French Connections HCB exists. Since we opened our doors, we've helped hundreds of clients with everything to do with moving to France.
Our services range from visas and banking to buying a house or registering a car and everything in between. We have also expanded our team into Italy.
If you need assistance or advice, simply get in touch with our friendly team at [email protected] or book a free initial chat here. If you don't find the service you need on our website, just let us know. We are sure to be able to help.

French Connections HCB Team
frenchconnectionshcb.com