With anxiety levels rising as fast as the cost of living, several French Connections HCB clients have been asking if there is anything they can do to safeguard against it. Our Financial Advisor, Simon, has some good advice if you are moving to France or already living here.
"We are in a time of global crisis with several wars having an impact on the stock markets – Ukraine and Russia being the obvious point in question but also mounting antagonism between China and Taiwan is another example of unrest.
People are understandably concerned about finding a safe place to keep their money.
The worst thing you can do in a period of inflation is to lose money via investment returns as it is a double whammy.
Inflation in France in 2022 is quoted at 6.1%. That means that if you have money just sitting in the bank long term it is essentially losing 6% a year in purchasing power. Imagine 10 years at 6% inflation and you have a 60% loss. The only real option then is investment of funds, but this does come with some risk.
As an example, there are investment funds available such as "Total Returns Funds" that aim to give growth even when markets are not performing well. There are other funds which offer smoothed returns so drops in the market are less noticeable. These funds won't do as well in buoyant markets, but do offer some level of protection for your money. Unfortunately nothing comes with absolute guarantees – but doing nothing guarantees that funds will lose value in real terms.
You could argue that now is a good time to purchase certain investment funds as the markets have already dropped and you could be buying at a discount. Only time will tell, but it means you could be in a great position when things start to turn around and give yourself at least the chance to outgrow inflation.
There is an obvious benefit in having your money in an environment where you don't pay tax on it. Money in the bank is taxable, and you are not really making any interest in the first place. There are investments available in France that can grow free of tax no matter how much money you have and are very tax efficient for withdrawals of income.
These range from simple solutions for people who have a smaller portfolio to more comprehensive opportunities for those who have bigger amounts to invest."
If you have questions or would like to find out more about your investment options, you are invited to book a free initial consultation with Simon by clicking here.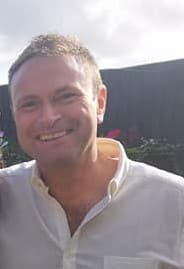 Simon will be covering other financial topics over the coming weeks, so stay tuned for further posts!