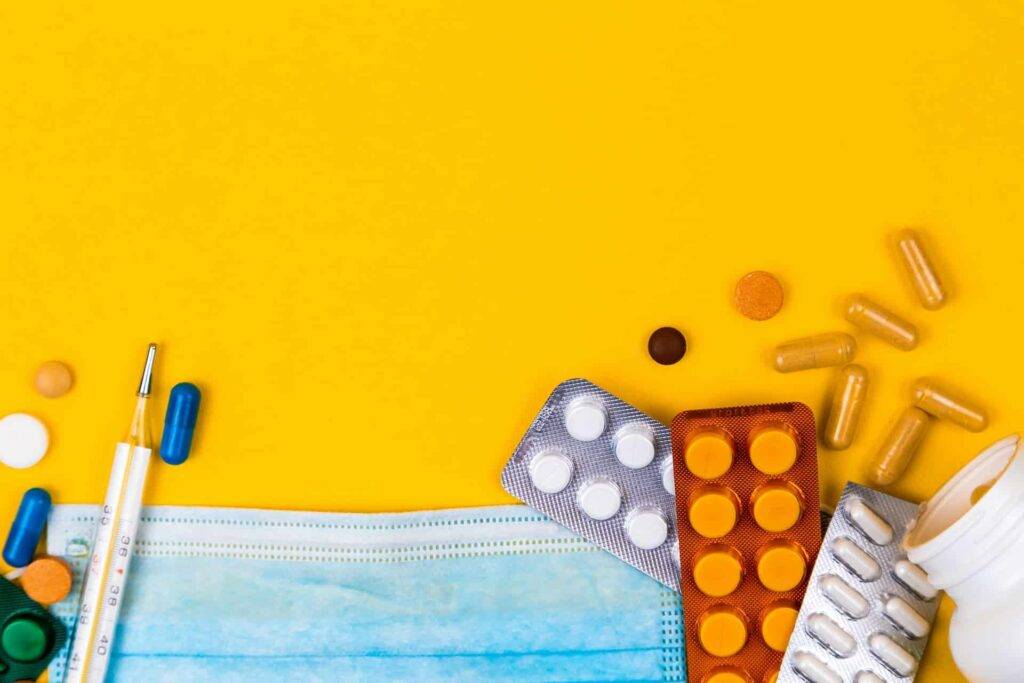 Moving to France offers an enriching cultural experience, picturesque landscapes, and a fantastic quality of life. However, for English speakers relocating to France, navigating the French healthcare system can be a complex and daunting endeavour. Knowing how to access essential medical services, understanding insurance requirements, and communicating effectively with healthcare professionals are all crucial components of maintaining your health and well-being while living in France.
In this in-depth guide, our aim is to provide English-speaking expats with a comprehensive overview of the French healthcare system, helping you to better understand its structure, key services, reimbursements, and the role of health insurance. Furthermore, we will showcase the advantages of relying on French Connections HCB, your one-stop administration partner in France, to support you in handling the administrative tasks associated with navigating the French healthcare system.
With the right information and guidance, managing your healthcare needs in France can be a stress-free and rewarding process. The French healthcare system is renowned for its high quality of care, and by familiarising yourself with its intricacies, you can ensure that you are well-prepared to access the medical services you need during your time in France. So, without further ado, let's explore the French healthcare system in detail and help you to better understand how to maintain your health and well-being as an English speaker living in France.
Overview of the French Healthcare System
Public Healthcare
France's public healthcare system, known as Sécurité Sociale, provides comprehensive coverage for residents and is funded through a combination of employee and employer contributions, as well as taxes. The system covers a wide range of medical services, including general practitioner visits, specialist consultations, hospital care, prescription medication, and maternity care. With a focus on prevention and quality of care, the French public healthcare system is consistently ranked as one of the best in the world.
Private Healthcare
While the public healthcare system provides extensive coverage, some individuals may choose to seek private healthcare services. Private clinics and hospitals can offer a greater choice of specialists, shorter waiting times, and additional comfort and privacy. It is worth noting that costs associated with private healthcare can be significantly higher than public healthcare services, and private care may not always be covered by your health insurance.
Accessing Healthcare Services in France
Eligibility for French Public Healthcare as an English Speaker
As an expatriate living in France, you can be eligible for French public healthcare coverage if you meet one of the following conditions:
1. You are employed in France and contribute to the French social security system.
2. You are a retiree and have been living in France for at least three months.
3. You hold a European Health Insurance Card (EHIC) or have a private health insurance policy in place.
Registering with a Doctor (Médecin Traitant)
To access primary healthcare services in France, you will need to register with a médecin traitant or general practitioner (GP). Your médecin traitant acts as your first point of contact for medical assistance and coordinates your care, including referrals to specialists if necessary. It is essential to register with a médecin traitant, as failing to do so may result in reduced reimbursement rates for consultations.
Emergency Services
In the case of a medical emergency, you can access France's emergency services by calling 112 or 15 (SAMU). Emergency services are available 24/7, and operators are often able to assist in English.
Healthcare Costs and Reimbursements
General Costs of Healthcare Services
Healthcare costs in France are generally lower than in other countries. Nevertheless, patients are still required to cover a portion of the costs for medical services upfront. The French public healthcare system reimburses a significant portion of the fees, with rates generally ranging from 70% to 100% for most treatments.
How the Reimbursement System Works
After receiving medical treatment, you may be eligible for reimbursement from the French healthcare system. This process typically involves presenting your Carte Vitale (a healthcare card storing your social security information) to your healthcare provider during your consultation. The cost of your treatment will be deducted from your bank account, and the reimbursement will be transferred back into your account within a few days.
Health Insurance in France
State Health Insurance (CPAM)
If you are a resident of France and contribute to the French social security system, you will be enrolled in the state health insurance scheme, known as CPAM (Caisse Primaire d'Assurance Maladie). CPAM covers a portion of your healthcare costs, as mentioned earlier.
Private Health Insurance (Mutuelles)
To cover the remaining costs not covered by the public healthcare system, many individuals choose to take out additional private health insurance policies or Mutuelles. These policies provide supplementary coverage and can include dental, optical, and specialist treatments.
European Health Insurance Card (EHIC) for Short-term Visitors
If you are a short-term visitor from another EU member state, your EHIC card can grant you access to the French public healthcare system on the same terms as French citizens. It is essential to have valid EHIC coverage for the duration of your stay in France.
Navigating the French Pharmacy System
Pharmacies in France play a crucial role in the healthcare system, and understanding their function is vital for maintaining your health as an English speaker in France. French pharmacies can not only dispense prescription medication but also provide expert advice on over-the-counter treatments.
Tips for English Speakers in the French Healthcare System
1. Learn basic French medical terminology to facilitate communication with healthcare professionals.
2. Hold on to all receipts and paperwork from medical visits for potential reimbursement claims.
3. Consider registering with a médecin traitant who speaks English or joining an expatriate support group for recommendations.
How French Connections HCB Can Help with Your Healthcare Administration Needs
Navigating the French healthcare system can be complex, but French Connections HCB can provide personalised, tailored support to help you manage your healthcare administration needs. As your one-stop administration partner in France, we can guide you through the healthcare system, from registering with a médecin traitant to understanding health insurance requirements.
Conclusion
Understanding the French healthcare system is essential for maintaining your health and well-being as an English speaker living in France. With this comprehensive guide, you are now equipped with the information and resources you need to manage your healthcare effectively within the French system.
Are you planning to move to France but feeling overwhelmed by the logistics of it all? Look no further than French Connections HCB – your one-stop administration partner in France! Our team of experts is here to assist you with every aspect of your move, from navigating the paperwork and healthcare application to finding a place to call home. We'll take care of all the details so that you can focus on the excitement of starting your new life. Don't let the stresses of moving hold you back. Contact us today to ensure a smooth and stress-free transition to your new home in France!