Here at French Connections HCB, we've been bursting to share some exciting news with you.
Over the past few months, we've been lovingly crafting our first ever brochure.
And looking forward to sharing it with you.
Today's the day!
Inside these colourful pages you can meet our friendly team, feast your eyes on stunning photography and discover the many services we offer.
Look out for our new French Personal Assistant subscription service, where, for 89 euros per month, you can contact us as many times as you like to ask for help. We will handle everything from setting up your mobile phone contract to booking a dog sitter, finding a school for your children, registering you with a dentist or anything else you can think of…
If you'd like to talk to us about that or any of the services in the brochure, book a free 15-minute initial consultation with our lovely admin team by clicking here.
Meanwhile, if you'd like a physical copy of the brochure to keep handy for when you might need it, simply send us your address as a reply to this email and we'll pop one in the post.
Happy reading!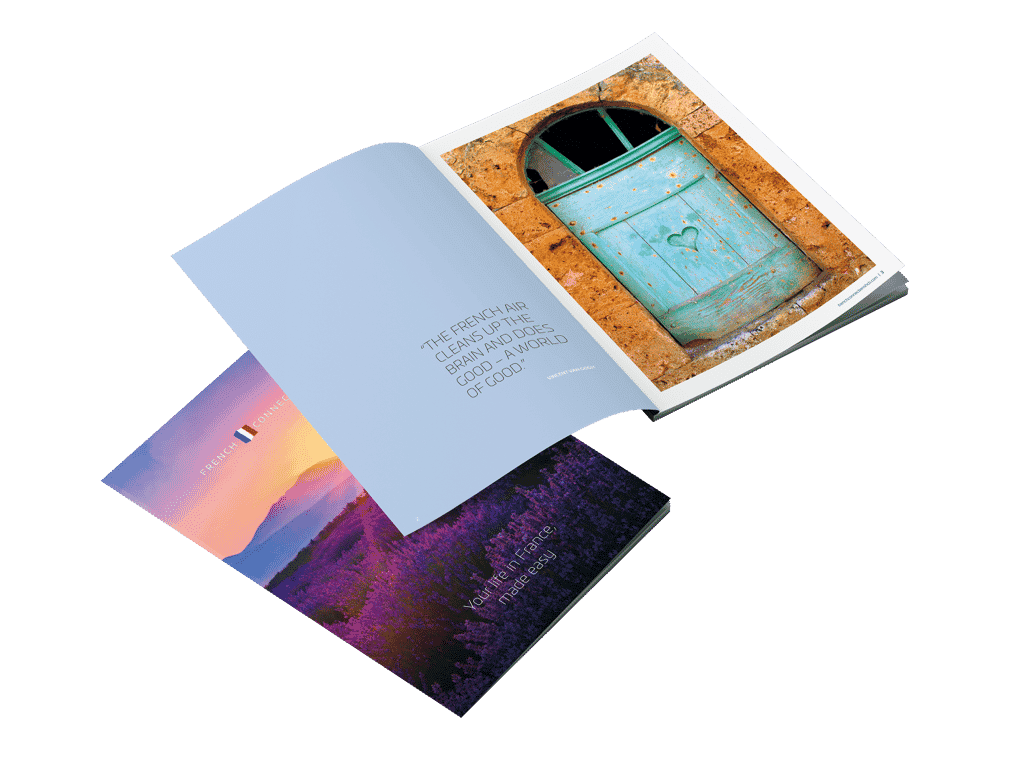 Kind regards,
French Connections HCB Team
frenchconnectionshcb.com